Misc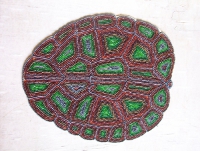 Turtle Shell
Artist's statement
Just as self-explanatory. These things never cease to inspire me, both geometrically and culturally. I don't mean the 'turtle island' thing either, I didn't hear about that until I went to University and met sufficient numbers of Natives from other cultures. Cherokee people, as most southeastern people, use turtle shells as leg rattles in dance. I find turtle shells comforting. I've been having a small crisis about using the actual shells for rattles these days. I'm thinking of making some beaded shakers, but I'm not yet sure. If I did them they'd need to be danced properly and I live in California. I suppose I could also just be showing off.
---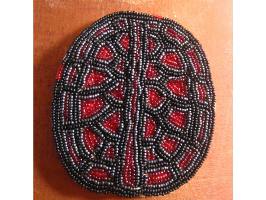 Another Beaded TurtleShell
Artist's statement
This piece was made for a well known Native poet and I was honored to do work for her.
---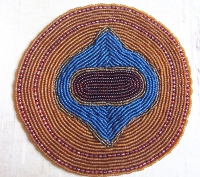 Medallion
Artist's statement
I have no idea what I'm doing here. Fumbling around I expect. Lately I'm hunted by images from the mounds. For those who are unfamiliar with the complex mound systems, Cahokia and the like, look them up. There is plenty of material online to browse through and some of it is even respectful. I myself have no idea what's up with my current obsession. All I can say about this piece and a few others to come is that I simply must make them. We'll see what happens when my residency at the de Young starts (see June 2010 in events).
---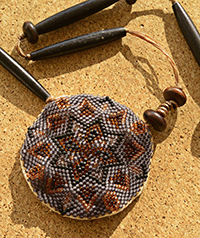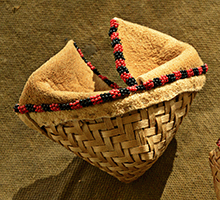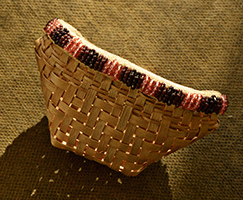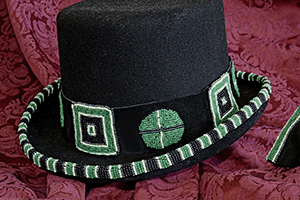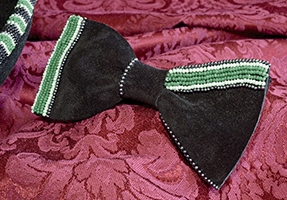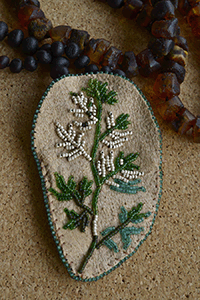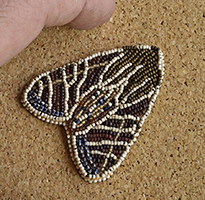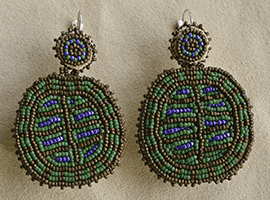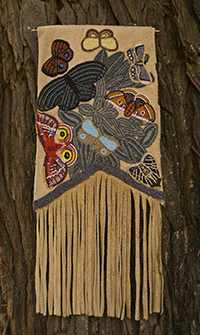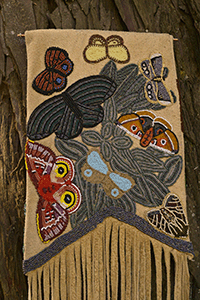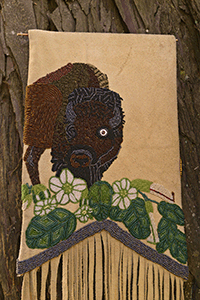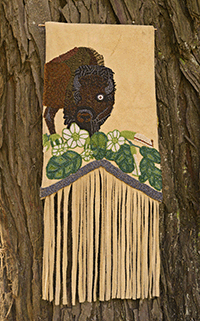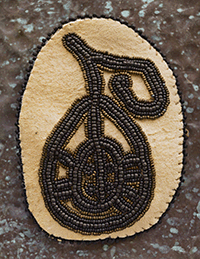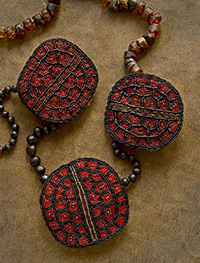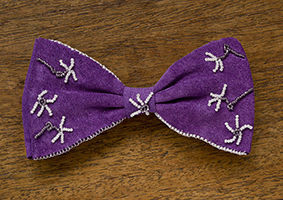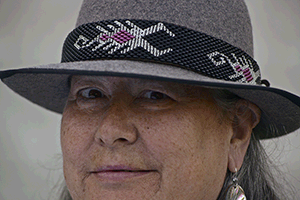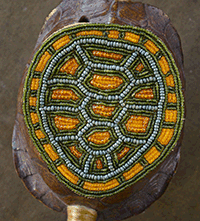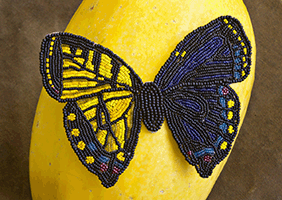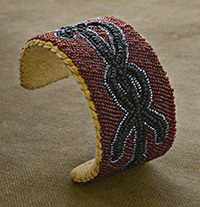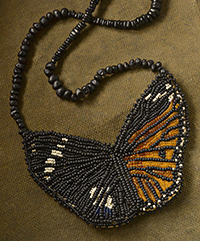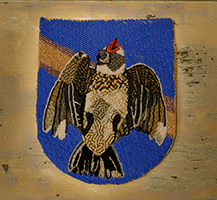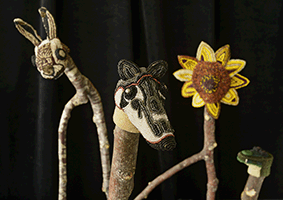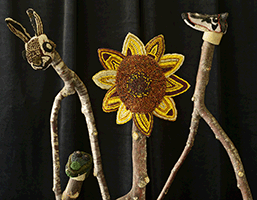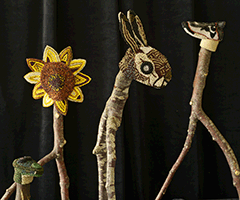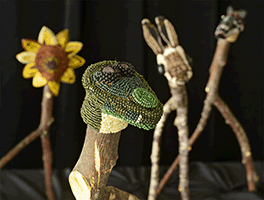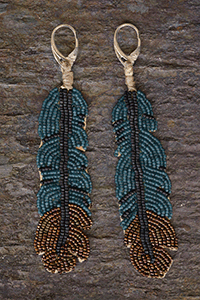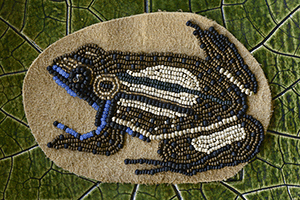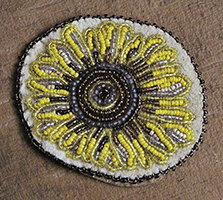 `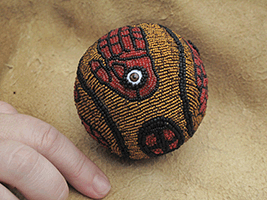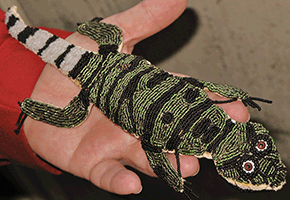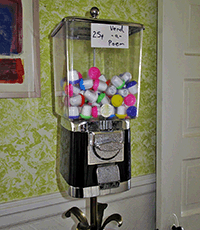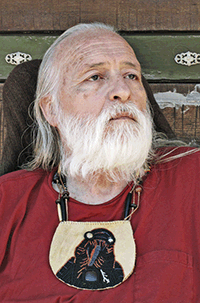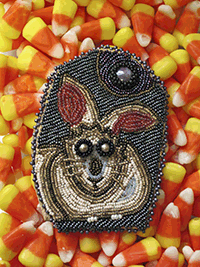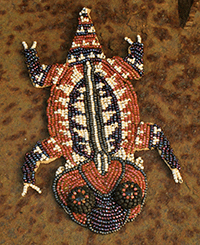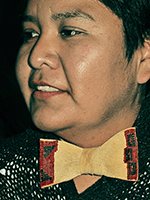 ---