current exhibits
future exhibits
past exhibits
2011-05-21 2012-01-02
RACE
National Musuem of Natural History
Washington, DC
P.O. Box 37012
Washington, DC 20013-7012
---
2011-01-15 2011-04-24
RACE
Museum of Science
Boston, MA
Science Park
Boston, MA 02114
2010-09-25 2011-01-01
RACE
Kalamazoo Valley Museum
Kalamazoo, MI
Kalamazoo Valley Museum
P.O.Box 4070
Kalamazoo, MI 49003-4070
2010-05-22 2010-09-06
RACE
Lousiana State Museum
New Orleans, LA
614 St. Ann Street
P.O.Box 2448 Zip 70176
New Orleans, LA
2010-06-02 2010-06-27
Over and Out past the Lines Wednesdays thru Sundays, 1:00-5:00 pm
Fridays, 6:00 - 8:45 pm


Beadwork, Ledger art and poetry are all social art forms, and all of them catalogue and describe eras in which they are created. Michael and Kim intend to bring their voices and their communities into the Kimball Gallery and into an intense dialogue with one another and with the guests, structures and collected works of the de Young Museum. Both artists actively seek reverence and irreverence in their process. During the month they will be joined at various times by friends and other local community artists to create exciting, educational, and illuminating conversations as well as some interesting objects.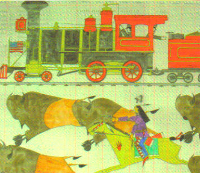 Michael Horse is a Zuni, Mescalero Apache and Yaqui heritage. he is a renowned jeweler ad expert on the reservation pictorial form known as ledger art. Ledger art was created mostly from the late 1800s to the early 1900s and depicted Native American history and life on hide and any piece of found paper.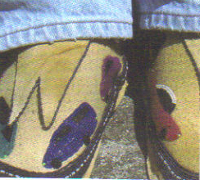 Kim Shuck is active in a number of art forms but for purposes of the residency will be making and demonstrating beadwork.
Kims first day over and out past lines arts kim shuck and michael horse
2010-01-16 2010-05-02
RACE
Missouri Historical Society Museum
St Louis, MO
Lindell & DeBllviere AT Forest Park
St. Louis, MO 63112-0040
2010-03-04 2010-04-08
Continuum Martin Wong Gallery FREE admission contact information: Martin Wong Gallery eMail: thewong@sfsu.edu web: www.sfsu.edu/~thewong phone: (415) 338-2467 This exhibition features the work of artists who studied textiles at SF State under Professor Emerita Candace Crockett and new work by students of Assistant Professor Victor De La Rosa. It is also a tribute to the Art Department's commitment to the continuation of textiles and fiber education. Works selected by Crockett and De La Rosa.
2009-10-03 2010-01-01
RACE
California Science Center
Los Angeles, CA
700 State Drive - Exposition Park
Los Angeles, CA 90037
2009-05-23 2009-09-07
RACE
Franklin Institute
Philadelphia, PA
20th and Ben Franklin Parkway
Philadelphia, PA 19103
2009-01-17 2009-04-26
RACE
Cincinnati Museum Center
Cincinnati, OH
1301 Western Avenue
Cincinnati, OH 45203